April 2019 Minutes F&GP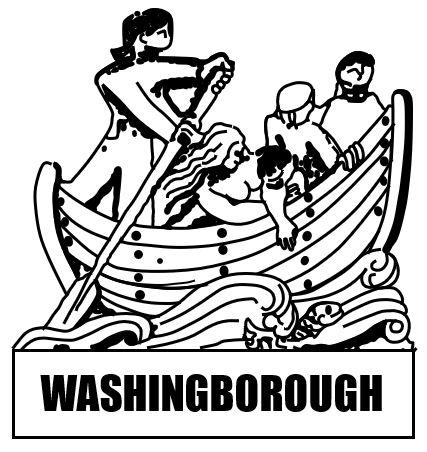 THESE NOTES WERE TAKEN BY THE CLERK AND CANNOT BE REGARDED AS OFFICIAL MINUTES OF PROCEEDINGS UNTIL APPROVED AND SIGNED AT THE NEXT FINANCE AND GENERAL PURPOSES COMMITTEE MEETING
Washingborough Parish Council
Notes of the Finance and General Purposes Committee Meeting held at Washingborough Civic Office on Monday 8th April 2019 at 6.30pm.
Present: Councillor Mrs L Simons (Chairman) Councillor Mrs J Aspinall Councillor Mrs B Bland Councillor R Dowlman Councillor D Fothergill Councillor G Kent Clerk, Miss K Broddle
In Attendance: None
2507. APOLOGIES, DECLARATIONS OF INTEREST AND APPLICATIONS FOR DISPENSATION:
2507.1 APOLOGIES: none
2507.2 DECLARATIONS OF INTEREST: none
2507.3 APPLICATIONS FOR DISPENSATION: none
2508. NOTES OF THE PREVIOUS MEETING held on the 10th January 2019 had previously been circulated
and were signed as the Minutes.
2509. MATTERS OUTSTANDING:
The redundant Lap-top has been safely disposed of.
2510. FINANCIAL STATEMENTS:
The final quarter financial statements for income and expenditure were circulated and discussed. A shortfall, as expected, was showing on the Pavilion & Playing Fields budget. The Earmarked Reserves, for the end of the 2018/19 financial year, were presented and the following were agreed: to move the underspends on the Litter/Dog Bins, Playing Fields Hire and Youth Centre budgets into their individual earmarked reserves.
2511. CONTINUATION OF CURRENT DIRECT DEBITS/BANK PAYMENTS:
It was agreed to continue with the current direct debit payments to providers.
2512. DIRECT BANK PAYMENTS:
It will be recommended that the clerk start to move existing providers from payment by cheque to Bac's, following the appropriate authorisation by Council
2513. CARD PAYMENT OPTION RESEARCH
It was agreed for the Clerk to research the move to this option, to allow customers to make card payments, and the associated costs.
2514. DECORATION OF BAR AREA MONIES:
It was agreed for the remaining monies from the decoration of the bar area to be transferred to an earmarked reserve for Community Centre maintenance.
2515. QUOTE FOR COMMUNITY CENTRE CORRIDORE AND ENTRANCE HALL:
It will be recommended that the quote from P Dixon be accepted and to extend the contract for the main hall to include the corridor and entrance area. It was also recommended that any shortfall be met from the Forward Plan reserve
2516. WEED AND FEED:
It will be recommended to accept the quote from Ashby Grass Care
2517. HIRE CHARGES FOR PENFOLD PLAYERS:
It will be recommended to Council that a working party be set up to discuss hire charges for the Penfold Player for the 2020/21 financial year.
2518. MAINTENANCE TO MUGA
A quote has been received but further information is required. It was agreed to seek further quotes and to ask for clarification of the received quote
2519. CORRESPONDENCE:
Unity Trust: bank charges – this was noted.
Under the Public Bodies (Admission to Meetings) Act 1960 Councillors resolved to move into closed session for the following items: None
There being no further business the meeting closed at 7.40pm