April 2020 Minutes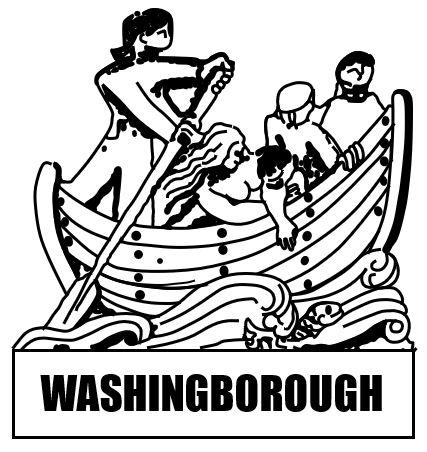 THESE NOTES WERE TAKEN BY THE CLERK AND CANNOT BE REGARDED AS OFFICIAL MINUTES OF PROCEEDINGS UNTIL APPROVED AND SIGNED AT THE NEXT PARISH COUNCIL MEETING
COMMENTS Washingborough Parish Council
Minutes of the Parish Council held on Thursday 23rd April 2020 at 2 pm, remotely under: The Local Authorities and Police and Crime Panels (Coronavirus) (Flexibility of Local Authorities and Police and Crime Panel Meetings) (England and Wales) Regulations 2020.
Present
Councillor D Fothergill (Chairman)
Councillor Mrs J Aspinall
Councillor Mrs B Bland
Councillor R Clark
Councillor R Dowlman
Councillor G Kent
Councillor G Peck
Councillor Mrs L Simons
Councillor Mrs R Whipp
Miss K Broddle (Clerk)
Also Present: Cllrs G Tinsley & Mr P Scigala
125. APOLOGIES, DECLARATIONS OF INTEREST AND APPLICATIONS FOR DISPENSATION
a. APOLOGIES - Cllrs I Carrington (NKDC) and L Cawrey (LCC)
b. DECLARATIONS OF INTEREST – none declared.
c. APPLICATIONS FOR DISPENSATION – none received.
126. NOTES OF THE PREVIOUS MEETING held on the 20th February 2020 were agreed and signed as
minutes.
127. CLERKS REPORT
a. LCC Website for Parish Councils – on hold, training has been undertaken.
b. Annual Return for Councils – submission deadline for the receipt of the approved AGAR and supporting documentation, for the external auditor, has been extended to Friday 31 July 2020.
c. Coronavirus – all information received is being put onto the website and Facebook
128. PUBLIC FORUM
None
129. RESIGNATION OF CLLR PIERCE
The resignation was acknowledged.
130. COUNCILLOR CO-OPTION
It was agreed to co-opt Mr P Scigala onto the Council, following his application.
131. CHAIRMEN'S ACTION GROUP (24TH March 2020) RECOMMENDATIONS
The following recommendation was resolved:
a. To not charge the Sporting Clubs who are unable to use the facilities during the current situation – if clubs are able to use the facilities later in the year or for part of their season a reduced charge could be considered.
It was resolved to move the remaining items into the closed session.
132. RATIFICATION OF DECISIONS FOLLOWING THE CANCELLATION OF THE MARCH MEETING DUE TO THE CORONAVIRUS LOCKDOWN
a. The payment schedule was ratified
b. The following planning application comments were returned under 'Clerks delegated powers and the comments for all the applications were 'Council do not wish to comment on this application':
i. 20/0036: 12 Lincoln Rd (demolish existing dwelling, erect two new dwellings)
ii. 20/0189: 27 Fen Road (front extension)
iii. 20/0071: land adj 2 Park Lane (vary condition 6 of 17/1599)
iv. 20/0316: 19 High St (front & rear extensions)
133. FINANCIAL MATTERS
The following were resolved:
a) The schedule of payments (see below)
CONFIDENTIAL
Under the Public Bodies (Admission to Meetings) Act 1960 Councilors' resolved to move into closed session for the following items:
134. SCHEDULE OF PAYMENTS (SALARIES, etc.)
The schedule of payments was approved.
There being no further business the meeting closed at 2.30pm
Petty Cash
£0.00
Current Account
26-Mar-20 CC Refund £60.00
01-Apr-20 Insurance Premium £3,162.82
23-Apr-20 NDR (Pav) £353.40
23-Apr-20 NDR (CC) £259.30
23-Apr-20 Water Rates (Pav) £82.00
23-Apr-20 Telephone & Broadband £74.38
23-Apr-20 Electric (CC) £324.94
23-Apr-20 Yearly Subscription £683.53
23-Apr-20 Computer Virus & £29.99
23-Apr-20 Refuse Bins Collection Charge £312.00
23-Apr-20 Install Additional Alarm Panel £457.37
£5,799.73
Salaries etc. Total for April 2020 £7,107.10

Total expenditure: 20 March - 23 April 2020 £12,906.83